Una notizia incredibile sta per scaldare il cuore dei videogiocatori di vecchia data. SEGA ha infatti annunciato l'arrivo della sua "nuova" console, il Mega Drive Mini 2. Ma c'è di più: contestualmente alla console, rigorosamente mini, ci sarà una lista di ben 60 titoli senza tempo.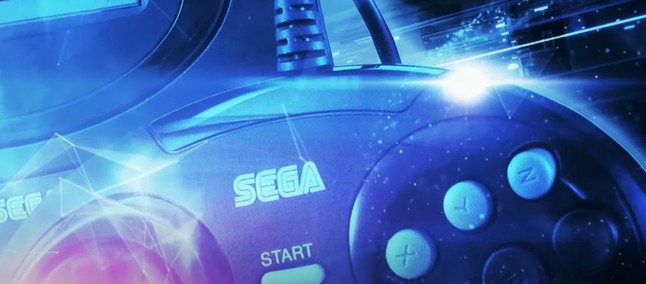 Una console che ha segnato l'epoca dei videogiochi, e che questa volta torna in una variante contenente ben sessanta videogiochi. SEGA ha di recente confermato la commercializzazione del suo Genesis (o Mega Drive) in versione Mini 2. Ma c'è di più: l'annuncio, avvenuto qualche mese fa, fa largo alla conferma che la console giungerà nel nostro mercato. Nello specifico lo stesso giorno del debutto americano, il 27 ottobre 2022.
Welcome To The Next Level!

MEGA happy to confirm Mega Drive Mini 2 (Europe) arrives on October 27th, same day as Genesis Mini 2 (NA)!

Here's the full list of 60 (+1) games, including all-new ports, previously unreleased, and SEGA CD titles!#SEGA #GenesisMini2 #MegaDriveMini2 pic.twitter.com/bBuFCWO8Nm

— SEGA (@SEGA) August 19, 2022
Prezzo e avvio dei preordini sono ancora un mistero, ma tutto lascia intendere che ci aggireremo intorno ad una cifra di 70€ ed i preordini in avvio intorno alla fine di settembre. I videogiochi compresi nella versione Mini 2 del Sega Mega Drive saranno ben 60+1. Oltre alla sfilza di titoli senza tempo, ci sarà anche un gioco completamente inedito, ovvero sia Devi & Pii, emerso dalla mente di Takashi Iizuka – lo sviluppatore di Sonic.
Di seguito la lista completa dei 60 titoli disponibili:
After Burner II
Alien Soldier
Atomic Runner
Bonanza Bros.
ClayFighter
Crusader of Centy
Desert Strike: Return to the Gulf
Earthworm Jim 2
Elemental Master
Fatal Fury 2
Gain Ground
Golden Axe II
Granada
Hellfire
Herzog Zwei
Lightening Force: Quest for the Darkstar
Midnight Resistance
OutRun
OutRunners
Phantasy Star II
Populous
Rainbow Islands + Extra
Ranger-X
Ristar
Rolling Thunder 2
Shadow Dancer: The Secret of Shinobi
Shining Force II
Shining in the Darkness
Sonic 3D Blast
Splatterhouse 2
Streets of Rage 3
Super Hang-On
Super Street Fighter II: The New Challengers
The Ooze
The Revenge of Shinobi
ToeJam & Earl in Panic on Funkotron
Truxton
VectorMan 2
Viewpoint
Virtua Racing
Warsong
Ecco the Dolphin (Sega CD)
Ecco: The Tides of Time (Sega CD)
Final Fight CD (Sega CD)
Mansion of Hidden Souls (Sega CD)
Night Striker (Sega CD)
Night Trap (Sega CD)
Robo Aleste (Sega CD)
Sewer Shark (Sega CD)
Shining Force CD (Sega CD)
Silpheed (Sega CD)
Sonic CD (Sega CD)
The ninja warriors (Sega CD)
Devi & Pii (inedito)
Fantasy Zone (bonus)
Space Harrier II + Space Harrier (bonus)
Spatter (bonus)
Star Mobile (porting inedito)
Super Locomotive (bonus)
VS Puyo Puyo Sun (bonus)
🔴 FONTE: SEGA